What's Good world. I recently picked up the newest issue of complex mag, and to my surprise Jim Jones was gracing the cover. The interview isn't too bad as it lets you know Jim Jones latest entrepreneurial ventures, which are many! A 50/50 joint Venture with Columbia which included Koch handling marketing and promotions; not to mention a comedy division with Mike Epps, and a Broadway play. My man Jim is really making moves. On the music side of things he still isn't the hottest rapper out there but, he recently released his own
Swagger Like Us
featuring Lil Wayne and Twista (Not So Great). Ruining bangers such as Kid Cudi's
"Day N Nite"
and MGMT's banger
"Electric Feel"
definately didn't help Jimmy either...As far as the interview is concerned he breaks down beefs with Max B and once again speaks on Cam'Ron:
Complex

:
He [Cam'Ron] finally came out and said that he couldn't rock with you because you appeared on stage with 50, kind of questioning your loyalty.
Jim Jones

:
He's questioning my loyalty? He was questioning himself. At that point in time when I did [appear on stage with 50], I was doing all business. I was doing what was best for Jimmy, what was best for my career. It was in my best interest to do publicity stunts and get hype. He was nowhere to be found, so who is he to be questioning what I was doing? He couldn't do that from the get-go because I helped start all this. What went on between him and 50 was a mockery—that was dudes making jokes. That was a YouTube snap battle. It was nothing remotely physical about that battle. I can't indulge in fun and jokes that's like wrestling.
Homeboy just doesn't seem the same since the split musically. It seems real similar to the Roc-a-fella split, and it's even more ironic that Dame is helping out. I'm not a hater or anything like that but, I personally don't feel the music coming from Jim Jones, Byrdgang, Juelz Santana, or Skullgang. The best statement to describe it is "to each his own". To view the rest of the article click below.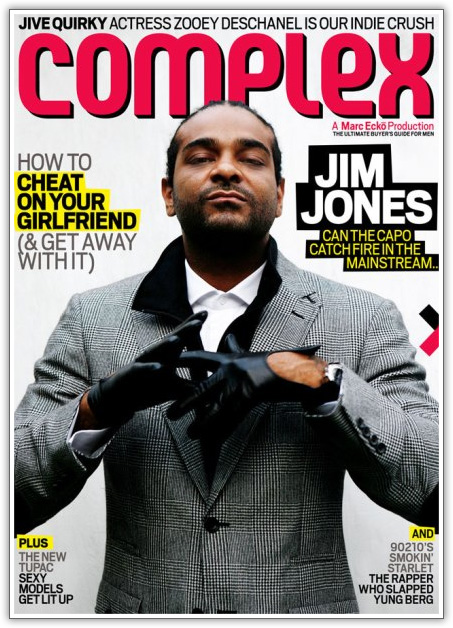 Peace: Clayton Rittenhouse **
New Contibuting Writer for safehaven215.com
**